TSG +1 Card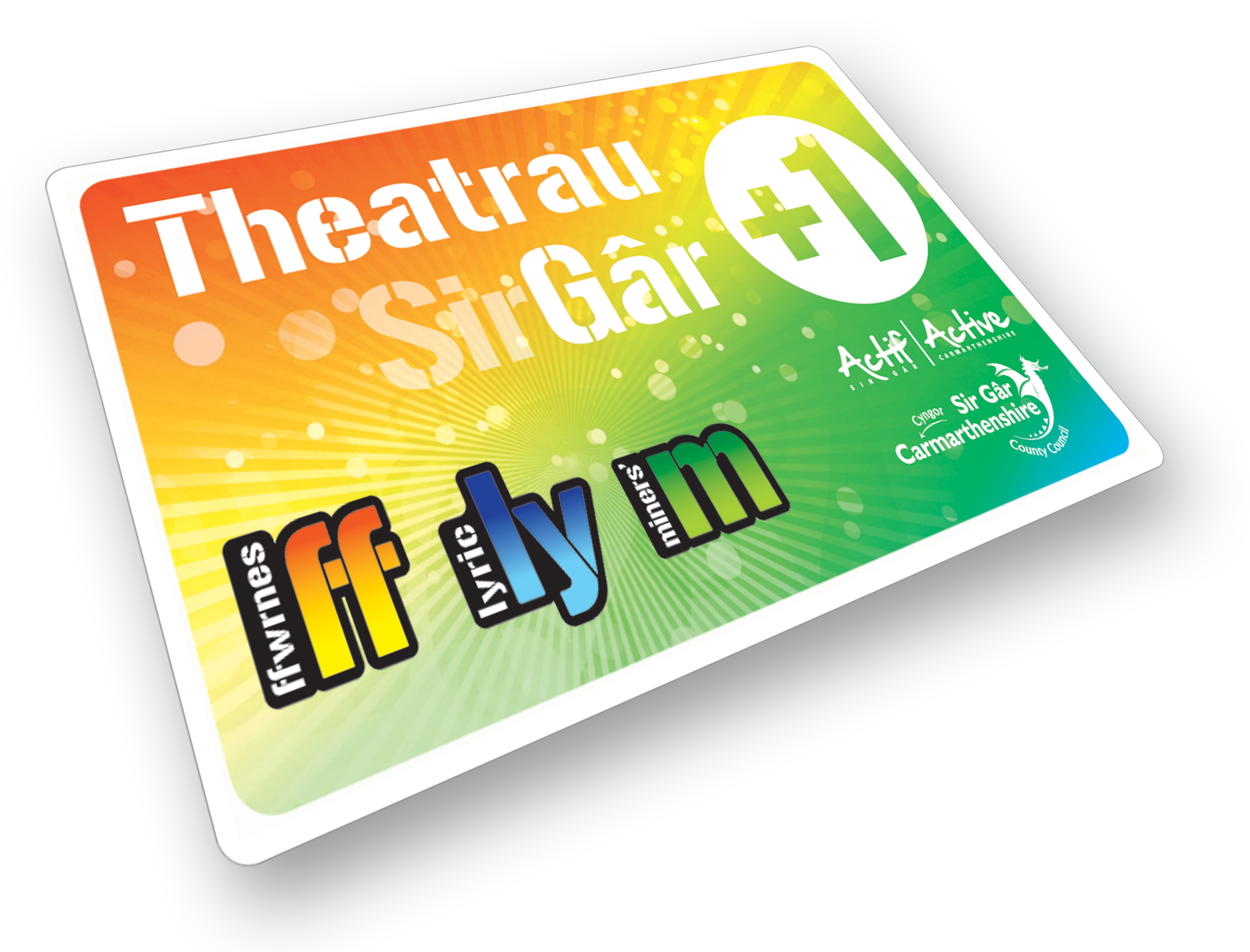 The Theatrau Sir Gâr +1 card is for individuals who need assistance to attend performances. Terms and conditions apply. Please ask box office for further details. Strictly Limited number of seats available.
Terms and Conditions of the Scheme
The TheatrauSirGâr +1 card (TSG + 1) is available to individuals who meet the criteria.
The TheatrauSirGâr +1 card is valid for unlimited use in the Ffwrnes, Llanelli, the Lyric, Carmarthen and the Miners', Ammanford.
Normally a maximum allocation of 10 tickets for main houses, 4 for studio spaces and the Miners' is available for TSG +1 card holders. Wheelchair user spaces are strictly limited in all venues. Please consult Box Office for an update.
Provide copies only of your supporting documents (not originals)
A successful application will be returned by direct mail
All completed application forms will be kept on record for internal use only.
The TheatrauSirGâr +1 scheme will be subject to an annual review and we reserve the right to amend the scheme depending on circumstances.
TheatrauSirGâr +1 holders can purchase tickets from any of our Theatres' Box Office, in person with their card or by telephone. Tickets can be posted for £1 charge or picked up at Theatrau Sir Gâr venues.
TSG +1 tickets cannot be purchased on line.
Allow 14 days for the TSG +1 applications to be processed.
No Administration fees.
Under certain contractual circumstances some special events may be exempt from the TSG +1 scheme. Please check with Box Office.