A Christmas Carol – As told by Jacob Marley (deceased)
Told from the perspective of Scrooge's deceased business partner, this award-winning stage adaptation has been hailed as the "definitive telling of A Christmas Carol" (Redditch Standard), and rated as one of "the top Christmas shows in London, Edinburgh and around the UK" (High 50 Culture). Recognised by Queen Elizabeth II for its part in Dickensian Scholarship, this "forcefully compelling masterpiece" (Manx Independent) delivers thrills, chills and excitement aplenty for all ages.
Jacob Marley is dead and condemned to an eternity of carrying a heavy chain, forged in life; a life to which he can no longer return except to recount the tale of his miserly business partner, Ebenezer Scrooge, and the path that lead to his redemption. Through Marley's words, we learn how three magical spirits opened Scrooge's eyes and made him realise the true value of love and forgiveness.
WINNER - Best Performer in Theatre (Fringe Report Awards 2012) NOMINATED - London Theatre Award (London Awards for Art and Performance 2012)
"a tremendous achievement... a wonder to watch" ★★★★★ (Plays To See)
"storytelling at its best... a memorable and astonishing production." (London Theatre 1)
Quick Info
Company: Brother Wolf
Category: Drama
Theatre: Ffwrnes Llanelli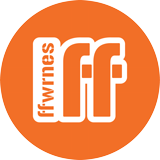 Quick Info
Company: Brother Wolf
Category: Drama
Theatre: Ffwrnes Llanelli