A Midsummer Night's Dream by William Shakespeare
Coleg Sir Gar's Cwmni Theatr Glo presents Shakespeare's timeless story of love, magic and (mis)adventure. Set in the dreamy here and now, four rebellious teenagers run away from their meddling parents and into the forest to find love and happiness. There, a group of wannabe actors are rehearsing a play and the King and Queen of the fairies are arguing so bitterly it's causing the climate to change! Throw into the mix a powerful and mischievous spirit who delights in causing chaos and confusion. What could possibly go wrong?
Suitable for all ages.
Quick Info
Company: Coleg Sir Gar's Cwmi Theatre Glo
Category: Drama
Theatre: Ffwrnes Llanelli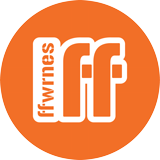 Quick Info
Company: Coleg Sir Gar's Cwmi Theatre Glo
Category: Drama
Theatre: Ffwrnes Llanelli