A Taste of Christmas
Celebrate the festive period with Llanelli Musical Theatre Group as they bring you 'A Taste of Christmas, an Afternoon Tea with a Twist'. Join in a delightful afternoon of songs from favourite musicals, while special guests The Accidentals Vocal Quintet and The Voices Choir bring holiday cheer with a selection of well-loved Christmas songs.
Ticket includes food and entertainment.
Show Dates
Quick Info
Company: Llanelli Musical Theatre Group
Category: AMATEUR THEATRE
Theatre: Ffwrnes Llanelli - Crochan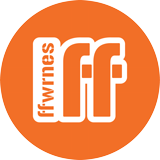 Quick Info
Company: Llanelli Musical Theatre Group
Category: AMATEUR THEATRE
Theatre: Ffwrnes Llanelli - Crochan