Achilles
sing goddess
sing the rage of achilles
that sent to darkness so many
souls and glazed their eyes in death
that made their bodies carrion
for the birds and dogs to tear
their families wait forever for their coming home

Glasgow's acclaimed Company of Wolves re-imagines the myth of Achilles in a heart-stopping solo performance by Ewan Downie.

Achilles tells the story of the greatest hero of the Greeks during the Trojan War: how his best friend is killed by the champion of the Trojans, his desperate grief, and his terrible vengeance. In a fusion of storytelling, dance and song, Achilles is the story of a man's exorcism: a burning out of his vulnerability, his rage, and his humanity.

Company of Wolves is Scotland's only laboratory theatre company, led by Ewan Downie and Anna Porubcansky. We make performance by experiment, using elements of theatre, dance, music and improvisation to craft unique and compelling pieces that speak directly to the times in which we live.

Creative Team//
Created & Performed by Ewan Downie
Directed by Ian Spink
Show Dates
Quick Info
Company: Company of Wolves
Category: ENGLISH LANGUAGE DRAMA
Theatre: Ffwrnes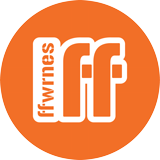 Quick Info
Company: Company of Wolves
Category: ENGLISH LANGUAGE DRAMA
Theatre: The ffwrnes