Actif Carmarthenshire Sports Awards
The Actif Carmarthenshire Sports Awards is one of the most prestigious evenings in Carmarthenshire's sporting calendar. Now in its 22nd year the event recognises the sporting achievements of athletes, coaches and volunteers across Carmarthenshire. Thirty three of the county's best are up for 11 awards that will be announced on the evening.
If you wish to book a ticket to watch the live stream of the awards from home, please see this page.
To attend in person, please book your ticket via the link below.
Quick Info
Company: Carmarthenshire County Council
Category: PROFESSIONAL HIRE
Theatre: Ffwrnes Llanelli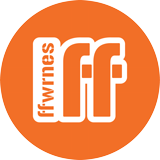 Quick Info
Company: Carmarthenshire County Council
Category: PROFESSIONAL HIRE
Theatre: Ffwrnes Llanelli