Back in Show Business
Come along and join us for a feel-good variety show.
Enjoy an evening in the company of first-class performers, dancers and comedians with live music from local musicians, The Songbirds, The Hospital Notes Choir, Llanelli Community Wind Band, Llanelli Stage Company, SA15, Coleg Sir Gâr and soloists. With something for everyone, this promises to be a thoroughly entertaining evening.
A show not to be missed in aid of Greenfield Soup Station and Llanelli Food Bank.
Quick Info
Company: Songbirds
Category: Music
Theatre: Ffwrnes Llanelli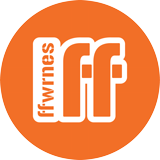 Quick Info
Company: Songbirds
Category: Music
Theatre: Ffwrnes Llanelli