Banff Mountain Film Festival World Tour 2022
Embark on a thrilling night of adventure with a brand-new collection of short films from the world's most prestigious mountain film festival!
The Banff Mountain Film Festival joins the world's best adventure film-makers and explorers as they push themselves to the limits in the most remote and stunning corners of the globe. Witness epic human-powered feats, life-affirming challenges and mind-blowing cinematography – all on the big screen!
An adrenaline-fuelled, not-to-be missed event with free prize giveaways that is guaranteed to ignite your passion for adventure, action and travel!
This is a screening of the 2022 Blue Film Programme.
See www.banff-uk.com for more details.
Image: Picture by Christian Pondella
Age Guidance: 12A
COVID PASS
We will require everyone aged 18 years and over attending this performance to present an NHS Covid Pass.
You can apply for your Covid Pass here.
See our Covid safety page here.
Quick Info
Company: Snowline Media LTD
Category: Film
Theatre: Ffwrnes Llanelli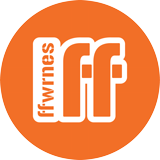 Quick Info
Company: Snowline Media LTD
Category: Film
Theatre: Ffwrnes Llanelli