Beauty and the Beast - Ysgolion / Schools - Ffwrnes
Be our guest for Christmas 2020 with the stunning and spectacular Beauty and the Beast pantomime, especially for schools!
This year's charming panto tale of true love and magic will be told by an uber-talented cast in this jam packed production.
Beauty And The Beast will dazzle with its music, magic and panto mayhem! Audiences can expect the usual laughter a-plenty from a brilliantly inventive script, beautiful costumes, lavish sets, incredible special effects and musical numbers from a spectacular live band that are sure to get everyone dancing and singing along!
A prince is cast as a beast under a mystical spell which can only be broken if he can find his one true love - and for that true love to be reciprocated. A beautiful girl named Belle stumbles across his castle and is serenaded and entertained by the (often hilarious!) servants before stumbling upon an enchanted rose in the forbidden East Wing which symbolises the Beast's curse… Will the pair fall in love and break the curse?
Show Dates
Quick Info
Company: Jermin Productions
Theatre: Ffwrnes Llanelli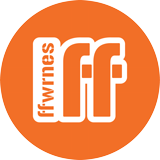 Quick Info
Company: Jermin Productions
Theatre: Ffwrnes Llanelli