Bowie Experience
The Bowie Experience is a spectacular concert celebrating the sound and vision of David Bowie. A must see for all Bowie fans!
The latest production features all the hits from A to Ziggy and continues to amaze audiences with an astounding attention to detail, bringing the golden years of David Bowie to the stage.
★★★★★
"Phenomenal"
"Absolutely brilliant"
★★★★★
"Totally awesome"
"Fantastic, Wow, Amazing"
"Mind blowing"
Covid Pass
We will require everyone aged 18 years and over attending this performance to present an NHS Covid Pass.
You can apply for your Covid Pass here gov.wales
See our Covid safety page here.
Quick Info
Company: MRC
Category: Music
Theatre: Ffwrnes Llanelli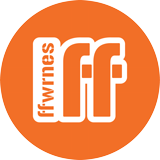 Quick Info
Company: MRC
Category: Music
Theatre: Ffwrnes Llanelli