Bronwen Lewis: More from The Living Room | Ffwrnes
Following her hugely successful 2022 tour, Bronwen is back with 'More From The Living Room'. Recreating the magic of her virtual gigs live on stage, Bronwen will be performing a new selection of her favourite songs intertwined with endearing storytelling. This promises to be an unmissable evening of live entertainment.
The multi-instrumentalist and Tik-Tok sensation showcases a varied repertoire including a new selection of her original songs. Bringing her inimitable style of blending the Welsh language with popular songs, Bronwen will be performing her much-loved covers from traditional Welsh classics all the way through to current hits.
The Welsh singer-songwriter has a wonderfully warm style that sits between Country, Pop, Folk and Blues. She is proudly bilingual and received international acclaim during her time on BBC's The Voice when she brought Tom Jones to tears. Bronwen also starred in and sang the theme song 'Bread and Roses' in the BAFTA Award Winning film 'Pride'.
Don't miss out! Book now to be part of Bronwen Lewis' More From Living Room Tour!
Tickets £22.50 | Under 14s £12.50
Quick Info
Company: Handshake Ltd
Category: Music
Theatre: Ffwrnes Llanelli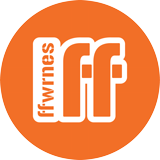 Quick Info
Company: Handshake Ltd
Category: Music
Theatre: Ffwrnes Llanelli