Carols and Capers with Maddy Prior and The Carnival Band
Maddy Prior joins up once again with the Carnival Band during the Festive Season for their unique celebratory show "Carols & Capers". Together theymix renaissance, modern and ethnic instruments with a refreshing cavalier attitude and plenty of humour putting their inimitable stamps on a range of familiar and not-so-familiar festive fare. This will guarantee to be a Christmas Party to remember.
Covid Pass
We will require everyone aged 18 years and over attending this performance to present an NHS Covid Pass.
You can apply for your Covid Pass here gov.wales
See our Covid safety page here.
Quick Info
Company: Park Promotions
Category: Music
Theatre: The Lyric Carmarthen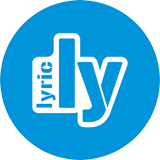 Quick Info
Company: Park Promotions
Category: Music
Theatre: The Lyric Carmarthen