Cinderella - Ffwrnes Llanelli - Schools - 2019
The beautiful rags to riches story of Cinderella arrives in spectacular Pantomime style at the Lyric and Ffwrnes Theatres for December 2019! Don't miss this family friendly Pantomime that promises laugh out loud comedy, stunning scenery and costumes and a magnificent cast to transport you and your family through the most magical tale of them all!
Audience accessible performances of the 2019 Cinderella Pantomime include School performances during the final weeks of the school term to give pupils a Panto treat, and a specially catered Relaxed Performance as well as a Signed Performance.
The clock is ticking… book your tickets to this magical Christmas Pantomime today!
Duration: 2hours 10min approx.
**Schools performances**
Show Dates
Quick Info
Company: Jermin Productions
Category: ENGLISH LANGUAGE ENTERTAINMENT
Theatre: The Ffwrnes Llanelli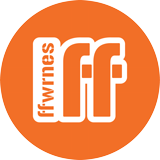 Quick Info
Company: Jermin Productions
Category: ENGLISH LANGUAGE ENTERTAINMENT
Theatre: The Ffwrnes Llanelli