Concerts and Cakes: Ffwrnes - Michael Blanchfield Trio
LiveMusic Now is the UK's leading musicians' development and outreach charity. Live Music Now provide exceptional live music experiences to people with limited access to the arts, due to disability, illness or social disadvantage. Each session is delivered in cabaret style and begins with an informal participatory music session led by Live Music Now musicians, followed by tea and cakes.
Pianist Michael Blanchfield, bass player Ben Manning and drummer Eddie Jones-West met in 2015 at the start of their jazz course at The Royal Welsh College of Music and Drama. Graduating in 2019, they have since become integral members of the Cardiff and south Wales music scenes, playing together across genres from disco to pop to contemporary classical. The jazz trio, however, has always been at the forefront of their group musical identity. Today, after working so closely together throughout their 4 years at college, their unwavering passion for jazz music and its many other manifestations, forms an inescapably unique musical signature - humbly woven through each of their arrangements of selected jazz repertoire, from the past century to present day.
Show Dates
Quick Info
Company: Live Music Now
Category: LIVE MUSIC
Theatre: Ffwrnes Llanelli - Stiwdio Stepni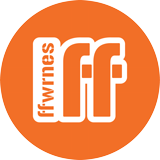 Quick Info
Company: Live Music Now
Category: LIVE MUSIC
Theatre: Ffwrnes Llanelli - Stiwdio Stepni