Concerts and Cakes: Ffwrnes - String Sisters
LiveMusic Now is the UK's leading musicians' development and outreach charity. Live Music Now provide exceptional live music experiences to people with limited access to the arts, due to disability, illness or social disadvantage. Each session is delivered in cabaret style and begins with an informal participatory music session led by Live Music Now musicians, followed by tea and cakes.
Angharad and Lowri Thomas are two siblings that make up the Violin and Viola duo, String Sisters. Born and raised in Alltwen, Angharad and Lowri have been playing together for over ten years and as String Sisters they combine their artistic talents with a passion for outreach, inspiring audiences and encouraging live music across the country. Their aim is to bring top quality chamber music to areas where it is not readily accessible in order to break down the boundaries of classical music.
Show Dates
Quick Info
Company: Live Music Now
Category: LIVE MUSIC
Theatre: Ffwrnes Llanelli - Stiwdio Stepni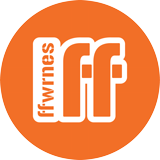 Quick Info
Company: Live Music Now
Category: LIVE MUSIC
Theatre: Ffwrnes Llanelli - Stiwdio Stepni