Concerts & Cakes - Ffwrnes
Concerts and Cakes is an initiative to bring people together regularly to provide a forum for the sharing of high quality live music.
Each session is delivered in cabaret style and begins with an informal participatory music session led by Live Music Now musicians, followed by tea and cakes.
Live Music Now is the UK's leading musicians' development and outreach charity. We provide exceptional live music experiences to people with limited access to the arts, due to disability, illness or social disadvantage. Participants benefit from the amazing therapeutic, social and emotional benefits of engaging with live music - an experience that transforms and enriches lives. You can read more about us on our website: www.livemusicnow.org.uk
Hi, I'm Caitlin, otherwise known as Cait.

This past year has been quite tough for me and a lot has been going on. I have been struggling with Anxiety, Autism, Depression and quite a lot of Social Anxiety. I was unhappy but not motivated to do anything about it – until I found baking. Baking helps me in many different ways. It teaches me that not everything is going to be perfect at my first attempt, that I can learn from my mistakes and make it better next time, to never give up and to keep on trying, but most importantly, to be proud of myself. Doing something you love and seeing yourself improve every time you did it is so exhilarating and baking is the number one thing that has got me out of my funk. I love baking, and decorating the cakes that I make. But most of all I love seeing people's reaction and seeing them enjoy it. That just makes it all worth it for me. I'm hoping to have my own business baking, decorating and selling cakes – that's what I plan for my future.
All of my cakes are hand painted with edible paints and all decorations are handmade.
Facebook: https://www.facebook.com/caitssbakess/
Show Dates
Quick Info
Company: Live Music Now
Category: ENGLISH LANGUAGE MUSIC
Theatre: Ffwrnes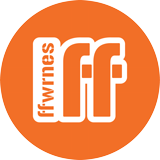 Quick Info
Company: Live Music Now
Category: ENGLISH LANGUAGE MUSIC
Theatre: The ffwrnes