Diwrnod 'da Dahl / Roald Dahl's Day Out
A Day Out with DAHL is a brilliant half term treat for your little DHAL-ings!
A brand new Tea Party experience live at Ffwrnes Theatre.
Step into the wonderful World of Roald Dahl with this fantastic interactive party where you may create a magic potion just like "George's Marvellous Medicine", hide from "The Twits" Think of magic powers like "Matilda" whilst sampling the delicious treats from Willy Wonka's Chocolate Factory amongst other Roald Dahl inspired delicacies.
This will be a jam packed party experience with a mix of culinary tastes in the form of a sit down packed lunch suitable and catered for all ages with live entertainment and activity for your little ones inspired by the World's no. 1 story teller!
*Tickets include a packed lunch (Ham/cheese/tuna mayonnaise sandwich, fruit, crisps and chocolate bar and juice. (Coffee/tea for adults)
*Dietary requirements to be given when booking.
Show Dates
Quick Info
Company: Theatrau Sir Gâr & Jermin Productions
Category: ENGLISH LANGUAGE ENTERTAINMENT
Theatre: Ffwrnes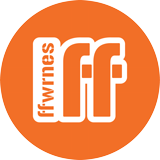 Quick Info
Company: Theatrau Sir Gâr & Jermin Productions
Category: ENGLISH LANGUAGE ENTERTAINMENT
Theatre: The ffwrnes