Dygwyl y Meirw
A winter's tale from Puppet Company 'Black Star and Monkey'.
Taid isn't here anymore – but, up in the attic cupboards, his stories are ready to be discovered….
A celebration of our ancestors and Celtic Festival of the Dead traditions – told with the help of Welsh 'bwci-bo' characters the Black Sow, the White Lady and Jack the Lantern. Puppets, actors, magic, music - and spooky shadows….
Come in Halloween costume!
Age 4-12 and families
Show Dates
Quick Info
Company: Seren Ddu a Mwnci
Category: WELSH LANGUAGE ENTERTAINMENT
Theatre: Ffwrnes Llanelli - Stiwdio Stepni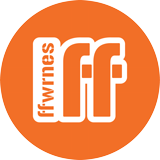 Quick Info
Company: Seren Ddu a Mwnci
Category: WELSH LANGUAGE ENTERTAINMENT
Theatre: Ffwrnes Llanelli - Stiwdio Stepni