Fame
The show follows the final class of New York City's celebrated High School for the Performing Arts from their admission in 1980 to their graduation in 1984. All of the struggles, fears and triumphs – from prejudice to substance abuse – are depicted with razor-sharp focus as the young artists navigate the worlds of music, drama and dance.
Covid Pass
We will require everyone aged 18 years and over attending this performance to present an NHS Covid Pass.
You can apply for your Covid Pass here gov.wales
See our Covid safety page here.
Quick Info
Company: SA15 Stage School
Category: Family
Theatre: Ffwrnes Llanelli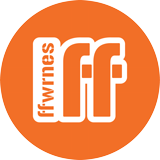 Quick Info
Company: SA15 Stage School
Category: Family
Theatre: Ffwrnes Llanelli