Ffwrnes Ioga / Yoga Tots
A fun and interactive yoga class for toddlers and carers. As well as helping to support the growing bodies, yoga helps nurture the imagination, build confidence and co-ordination. This playful activity helps teach focus and balance and provides an opportunity for parents and friends to meet.
All mats and props are provided.
If you have any injuries or medical conditions, please consult your doctor first. Please also let Lucy know in advance. (all information will be held in confidence)
Show Dates
Quick Info
Company: Theatrau Sir Gâr
Category: WORKSHOP
Theatre: Ffwrnes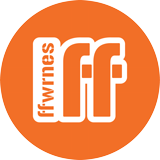 Quick Info
Company: Theatrau Sir Gâr
Category: WORKSHOP
Theatre: The ffwrnes