Fighting Like A Girl and What It Taught Me
In the era of #MeToo, what pushes a dancer with a long background in the supposedly peaceful art of yoga to invest years of effort and energy in the pursuit of martial arts? Lucy May Constantini has been working with themes of gender and violence to ask: How does our work with and through the body help us manage what is done to the body?
In collaboration with Ioan Hefin and Eleanor Shaw, this solo dance investigation combines elements of autobiography with stories from the Indian tradition of the warrior goddess and the heroines of the Welsh landscapes we inhabit. We've been exploring what it is to work multi-lingually, beyond literal meaning and translation, focussing on the sonic and emotional resonances of Welsh (and Sanskrit), which might allow those of us who don't speak it to connect to the language.
You are warmly invited to the sharing of work in progress of this Research & Development project supported by the Arts Council of Wales and Theatrau Sir Gâr.
Everybody is welcome, but please note that some of the material may not be suitable for young children.
Show Dates
Quick Info
Category: DANCE
Theatre: Ffwrnes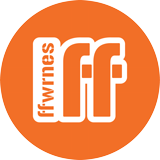 Quick Info
Category: DANCE
Theatre: The ffwrnes