Gruffydd Wyn
Come and join the incredibly talented Welsh lad Gruffydd Wyn Roberts for an evening of the most popular classical music, delivered with vocal panache!
Gruffydd is a talented Classical cross over artist who hails from the Isle of Anglesey North Wales. A singer from an early age, he has dedicated his life to following his dream of becoming a world class vocal performer.
Gruffydd has recently seen success as a finalist on the globally renowned talent show 'Britain's Got Talent', where he received Amanda Holden's Golden Buzzer and during the series he received widespread acclaim for his big voice and professional performances under pressure; with judges' comments such as 'Epic, phenomenal and outrageously good' and Simon Cowell calling him "The musical version of Rocky.
This is a show not to be missed!
Show Dates
Quick Info
Company: Mitcas Promotions Ltd
Category: ENGLISH LANGUAGE MUSIC
Theatre: Ffwrnes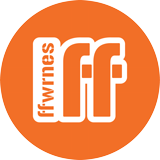 Quick Info
Company: Mitcas Promotions Ltd
Category: ENGLISH LANGUAGE MUSIC
Theatre: The ffwrnes