Herman's Hermits (55th Anniversary Tour)
Herman's Hermits are one of the biggest selling bands of the 60s - not just in the UK, but around the World!
From their early beginnings in Manchester in 1964, the band have chalked up 23 hit singles, 10 hit albums, appeared in three major movies and have sold in excess of 75 million records worldwide.
Hits include: 'There's A Kind Of Hush', 'Silhouettes', 'Can't You Hear My Heart Beat', 'Wonderful World', 'A Must To Avoid', 'Mrs Brown You've Gotta Lovely Daughter' and many more!
Rolling Back The 60s sees Herman's Hermits embarking on their 55th Anniversary Tour, promising an evening of nostalgia, song and laughter that will bring all their hits to life.
Show Dates
Quick Info
Company: Chimes International
Category: ENGLISH LANGUAGE MUSIC
Theatre: The Lyric Carmarthen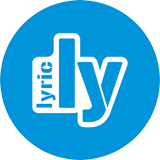 Quick Info
Company: Chimes International
Category: ENGLISH LANGUAGE MUSIC
Theatre: The Lyric Carmarthen