Jack and the Beanstalk | Lyric
Join us for a GIANT of a pantomime this Christmas!
Fee-Fi-Fo-Fum, Theatrau Sir Gâr is proud to present a magical pantomime for 2023 – Jack & the Beanstalk.
Our hero, Jack, his mother, Dame Trott, and his brother haven't a bean to their names, and their little village is being terrorised by a greedy giant. Will they really have to sell Blodwen, the family cow just to survive? Can Jack defeat the giant, win the heart of the girl he loves and turn the Trotts' fortunes around?
The stellar cast bringing the tale of Jack and the Beanstalk to life includes Swansea's own Phillip Arran as Dame Trott who's currently appearing in the UK tour of Sister Act. West-end star, TV actor and S4C presenter, Owain Williams is absolutely delighted to be back in his hometown to play everyone's mate, Lazy Larry! S4C Stwnsh presenter and actor, Gareth Elis our hero, Jack. Local leading lady, Chantelle Morgan is delighted to be back in panto-land and stepping into the shoes of Jill. Coronation Street and Twin Town actor, Sion Tudor Owen will play the dastardly villain, Fleshcreep.
Theatrau Sir Gâr have all the ingredients for a full-of-beans family panto with a multi-talented cast, stunning sets and special effects as well as magical musical numbers and bags of slapstick fun.
Book your tickets now for this 'moo-vellous' family- friendly panto!
Premium
Saturday 16th 2pm, Sunday 17th 2pm, Saturday 23rd 2pm & 6pm, Sunday 24th 11am & 2pmm Tuesday 26th 2pm, Wednesday 27th 2pm & 6pm, Thursday 28th 2pm & 6pm
Standard
Friday 15th 7pm, Saturday 16th 6pm, Sunday 17th 6pm, Friday 22nd 7pm
Saver
Thursday 14th 7pm & Thursday 21st 2pm

Relaxed performance: Saturday 16th December at 6pm
What is a relaxed performance?
Relaxed performances are open to anyone to attend, and are specially designed for children, young people or adults who may have disabilities, additional support needs and those on the autistic spectrum. Please contact our Box Office team for more information.
BSL-interpreted performance: Sunday 17th December at 6pm. Tony Evans will be the interpreter.
What is a BSL-interpreted performance?
At British Sign Language (BSL) performances, trained signers interpret the script and language used by the performers as it is performed. The interpreter will usually stand or sit at one side of the stage.
Quick Info
Company: Theatrau Sir Gâr
Category: Christmas Show
Theatre: The Lyric Carmarthen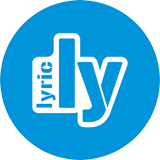 Quick Info
Company: Theatrau Sir Gâr
Category: Christmas Show
Theatre: The Lyric Carmarthen