Jethro: The Count of Cornwall
The Count of Cornwall" is back again with his unique style of comedy.
Jethro is considered by many as the greatest comedy storyteller that ever lived. Having produced 20 DVD's over the years there are some old favourites and many new tales told in a way only a count could. What a silly count he is!
Show Dates
Quick Info
Company: Events for Wales
Category: ENGLISH LANGUAGE ENTERTAINMENT
Theatre: The Ffwrnes Llanelli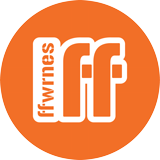 Quick Info
Company: Events for Wales
Category: ENGLISH LANGUAGE ENTERTAINMENT
Theatre: The Ffwrnes Llanelli