KENDAL MOUNTAIN FESTIVAL UK TOUR 2020
Fire up your imagination and join us for a thrilling night of adventure.
Watch a brand new collection of short films on the big screen – stories of human endurance, breathtaking environments and soul-stirring journeys. Plus hear from one of the world's top adventurers, who'll join us on stage to share tales from their explorations.
Festival Director Steve Scott will present the evening sharing behind the scenes knowledge and explaining why these films have been chosen to be part of our International Film Programme. Joining Steve on stage will be one of the UK's top adventure filmmakers Alastair Lee.
Al is a director and camera man specialising in the outdoor world. Twenty years in the industry, he is a veteran of expeditions to the likes of Baffin Island, the Venezuelan jungle and Antarctica. Producing award winning films and TV commercials with stunning photography, his special talent for combining the spectacular with the human have made him one of the leading forces in his industry with over 100 international awards to his name. In fact, Al's latest film 'Climbing Blind' won the Grand Prize Kendal's our 2019 Festival!
'Awesome Saturday night out @kendalmountainfestival. Watched the most awe-inspiring, jaw-droppingly beautiful line up of short films and listened to the legend @annamcnuff talk about her South American travel tales. Always honest, inspiring, crazy and funny. '
— @sweatybettyruns | Kingston, March 2019
Show Dates
Quick Info
Company: Kendal Mountain Events Ltd
Category: FILM
Theatre: The Ffwrnes Llanelli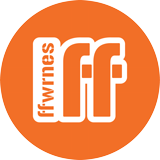 Quick Info
Company: Kendal Mountain Events Ltd
Category: FILM
Theatre: The Ffwrnes Llanelli