Magical Musical Memories - From SA to SA15 Celebrating 15 Years
Join us for a night of magical musical memories as we celebrate 15 years of SA15 Stage School.
Featuring a selection of best-loved songs from SA15's previous productions, including Annie, Moana Jr, Les Miserables, The Wizard of Oz and many more.
A magical night of entertainment for the whole family!
Quick Info
Company: SA15 Stage School
Category: General Entertainment
Theatre: Ffwrnes Llanelli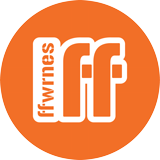 Quick Info
Company: SA15 Stage School
Category: General Entertainment
Theatre: Ffwrnes Llanelli