MICHAEL Starring Ben
Michael Jackson fans are set to be wowed when the UK's ultimate tribute to the King of Pop heads out on tour for 2019 with more than 40 dates already secured.
Michael starring Ben is touring the length and breadth of the country in the year that marks 10 years since the death of the legendary musician and showman.
The show is a celebration of Micheal Jackson's life and work as arguably one of the most influential entertainers in the world.
The tour includes a date at London's Indigo At O2, under the same roof where Michael Jackson was scheduled to play his This Is It residency in 2009.
Show Dates
Quick Info
Company: Cuffe and Taylor
Category: ENGLISH LANGUAGE MUSIC
Theatre: The Ffwrnes Llanelli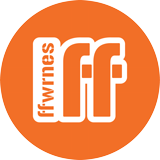 Quick Info
Company: Cuffe and Taylor
Category: ENGLISH LANGUAGE MUSIC
Theatre: The Ffwrnes Llanelli