Noson Yng Nghwmni'r Brodyr Gregory
A special evening to celebrate the talented Ammanford duo celebrating over fifty years performing across the UK.
Their upbringing in Ammanford and their journey of performing from smoky North of England Clubs to HTV television studios with numerous series for S4C.
This evening, brothers Paul and Adrian will talk to actors Phyl Harries and Ieuan Rhys about their lives and careers with lots of hilarious stories and you will also have a chance to ask a question or two.
And if the brothers behave I'm sure they'll get a chance to sing a few songs at the end of the evening.
Quick Info
Company: Ad/Lib.Cymru
Category: General Entertainment
Theatre: The Miners' Ammanford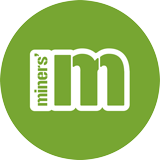 Quick Info
Company: Ad/Lib.Cymru
Category: General Entertainment
Theatre: The Miners' Ammanford