"NUDE WITH VIOLIN"a comedy by NOEL COWARD
** Please note that the October dates are the rescheduled dates from May 2020. Further tickets will be on sale from August 2020**
Where there's a Will, there's a Way! But when there's no Will?
Famous artist and bon viveur Paul Sorodin's colourful past and death cause hilarious complications for his bereaved friends and relations.
Noel Coward's "Nude with Violin" is a witty, clever bundle of froth and zest and is a delightful comedy with its gentle satire.
Llanelli's Phoenix Theatre Group assures giving Llanelli audiences an amusing and light-hearted evening's entertainment
Show Dates
Quick Info
Company: PHOENIX THEATRE GROUP
Category: AMATEUR THEATRE
Theatre: Ffwrnes Llanelli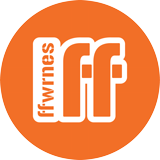 Quick Info
Company: PHOENIX THEATRE GROUP
Category: AMATEUR THEATRE
Theatre: Ffwrnes Llanelli