Operation Julie
Theatr na nÓg are delighted to be working with Aberystwyth Arts Centre to present one of the most jaw-dropping true stories ever to come out of Wales…

OPERATION JULIE
By Geinor Styles
Breaking Bad collides with The Good Life in a psychedelic true story from the hillsides of rural Wales.
It was hardly a typical drugs bust. When police from around the country swooped before dawn on Tregaron one morning in 1977, dozens of the 800 officers working the case looked like unshaven, long-haired hippies plucked from the audience of a Led Zep gig.
And the vast LSD co-operative they were targeting was, if anything, even more unconventional. Its leading members included doctors, scientists and university graduates - motivated, they insisted, by an evangelical drive to transform human consciousness itself.
An anarchic play with music from the 70's prog-rock that tells the incredible story of the undercover operation that smashed one of the most extraordinary drug rings the world has ever seen.
Operation Julie – The drugs bust in rural 1970s Wales that shook the world
This is the kind of story that you've already heard whispers of.
This is the kind of story you can't really believe happened. But you'll talk to people about it and they'll remember. They'll know people who were there.
It's a story that has grown beyond itself until the lines between truth and legend have blurred. A story that gripped village gossips and worldwide media alike.
Age guidance: 16+ or 14+ with parental consent
English language production, with some Welsh
Quick Info
Company: Theatr na nÓg
Category: Musical Theatre
Theatre: The Lyric Carmarthen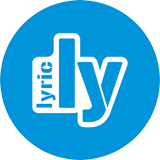 Quick Info
Company: Theatr na nÓg
Category: Musical Theatre
Theatre: The Lyric Carmarthen