Penblwydd Poenus Pete
A sparkling and biting comedy for the whole family or class by award winning playwright Gary Owen.
There's a family - Mum, Dad, two children and Cadi the cat. Dad says he doesn't want any fuss at all so Mum takes him at his word and they do NOTHING.
But, when Dad's disappointment and fury combine with the Cat's mischievous power, hilarious chaos ensues.
Show Dates
Quick Info
Company: Theatr Iolo
Category: WELSH LANGUAGE DRAMA
Theatre: Lyric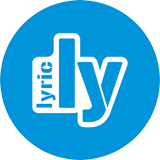 Quick Info
Company: Theatr Iolo
Category: WELSH LANGUAGE DRAMA
Theatre: The lyric