Saethu Cwningod / Shooting Rabbits
Saethu Cwningod / Shooting Rabbits
PowderHouse in association with Sherman Theatre and Theatr Genedlaethol Cymru
If I can shoot rabbits, I can shoot fascists.
Leaving home in the middle of the night, an impassioned young man travels to Spain to fight for his beliefs. Untrained, untested and totally unprepared, he faces a radical choice between idealism and action. Would you risk everything for democracy?

Live music and striking imagery blend with Welsh, English, Spanish and Basque to explore the relationship between Wales and Europe in a time of crisis.

PowderHouse present the world premiere of their first production as Company in Residence, in association with Sherman Theatre and Theatr Genedlaethol Cymru.
Written & Directed by
Chelsey Gillard and Jac Ifan Moore
with Additional Material Devised by the Company
Touch Tours available on request. Please make your request at least 48 hours in advance through the box office.
Show Dates
Quick Info
Company: Powderhouse Theatre
Category: WELSH LANGUAGE DRAMA
Theatre: Miners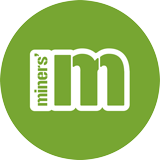 Quick Info
Company: Powderhouse Theatre
Category: WELSH LANGUAGE DRAMA
Theatre: The miners