Sin-derella - Ffwrnes Llanelli - ADULT 18+ - 2019
The famous rags-to-riches tale will be brought to life this Christmas, not once, but TWICE as we host two exclusive adult only performances at The Ffwrnes Theatre/The Lyric Theatre. That means there is double the trouble and double the fun as we unleash our two ugly sisters on a raucous rampage of rowdiness.
Sin-derella will turn tradition on it's head this Christmas and a glass slipper won't be the only thing Cinders loses as the clock (yes, that's clock!) strikes 12. The gags and innuendoes will come thick and fast this Christmas in this saucy, sexy, sensational twist on a classic tale. This hilariously naughty version will be performed exclusively for a strictly over 18's audience will be spiced up with added sauciness for adult humour.
Prepare to be shocked, teased and offended - and that's only by our Ugly Sisters! You can expect bold brash antics from the cast and squeals of delight from the audience in this year's stimulating, crowd pleasing and down right dirty SIN-DERELLA!
Don't miss this naughty night out – a perfect Christmas get together, fantastic fun for a works do or festive night out with friends!
Please Note: No performers under the age of 18 will appear at this production. No performers will appear without consent.
This Pantomime performance is for Over 18's. It is not for the faint hearted or easily offended!
18+
Show Dates
Quick Info
Company: Jermin Productions
Category: ENGLISH LANGUAGE ENTERTAINMENT
Theatre: The Ffwrnes Llanelli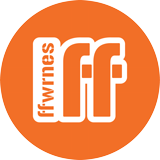 Quick Info
Company: Jermin Productions
Category: ENGLISH LANGUAGE ENTERTAINMENT
Theatre: The Ffwrnes Llanelli