Sleeping Beauty: Under the Covers - Ffwrnes - ADULT 18+
Sleeping Beauty: Under the Covers - Adults-only performance
For audiences looking for something naughtier than pantomime villain, Maleficent… you can't get saucier than the Castle Dame's cook book at the adults-only panto!
This is an over 18s only zone, so leave the little ones at home and enjoy this grown-up version of the traditional Christmas pantomime. A guaranteed giggle and the perfect addition to your traditional Christmas get-together, without any children.
Suitable for ages 18+

Group discounts
Buy 11 tickets and get the 12th free on all performances. Discount automatically applied.
For more information please visit Jermin Productions: www.jerminproductions.co.uk
#JerminProductionsPanto #SleepingBeautySouthWales
Quick Info
Company: Jermin Productions
Category: General Entertainment
Theatre: Ffwrnes Llanelli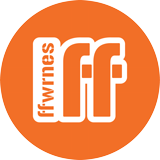 Quick Info
Company: Jermin Productions
Category: General Entertainment
Theatre: Ffwrnes Llanelli