Special Forces Guide to Surviving The Real World
An Informative presentation including a Q and A with Ex special Forces Experienced Personnel , currently active in the ever changing and challenging world.
Educate Yourself, your Family, especially your Children……. And your friends with the understanding and awareness to deal with situations and potential threats in todays World.
Crime
Holiday Safety
Terrorist Attacks
Acid Attacks
Public Events
Domestic Violence
Road Rage
Car Accidents
Natural Disasters
Scooter Attacks
Bullying ….. and much much more……
" WHEN THE DAY GOES BAD FOR YOU "
Show Dates
Quick Info
Category: ENGLISH LANGUAGE ENTERTAINMENT
Theatre: Ffwrnes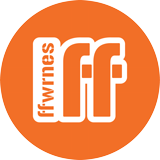 Quick Info
Category: ENGLISH LANGUAGE ENTERTAINMENT
Theatre: The ffwrnes