Spontaneous Potter for Kids
**Please note this is a rescheduled date for 2021. Tickets for the original date will be automatically transferred to this new date and those ticket holders will be contacted by the theatre**
Grab your wands, don your house robes, and apparate yourselves to the box office!
A very magical improv show awaits…
The smash hit Spontaneous Potter is an entirely improvised Harry Potter comedy play, based on suggestions from our young witches, wizards and their families. Hilarity ensues as entirely new Potter adventures are magically improvised on the spot – with live musical accompaniment!
★★★★★ "Flawlessly executed improv comedy… pure, unadulterated hilarity" – EdFringeReview
★★★★★ "An ingenious, laugh out loud show… perfect for Potterheads and muggles alike" – Edinburgh Guide
★★★★★ "Totally jaw-dropping... improv at its very best" - Broadway Baby
★★★★★ "I have literally never laughed so hard" - Set The Tape
"Side-splitting and absurd… their quick wit and ridiculous story lines left audiences hyperventilating" – Three Weeks
NB: Spontaneous Potter is an unofficial show that is not endorsed by or affiliated with Warner Bros., JK Rowling or her publishers. All rights to the Harry Potter books and associated trademarks are the property of JK Rowling / her publishers. All film / image rights associated with the film series are property of Warner Bros.
Show Dates
Quick Info
Company: The Spontaneous Players
Category: ENGLISH LANGUAGE ENTERTAINMENT
Theatre: Ffwrnes Llanelli - Stiwdio Stepni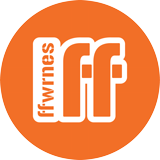 Quick Info
Company: The Spontaneous Players
Category: ENGLISH LANGUAGE ENTERTAINMENT
Theatre: Ffwrnes Llanelli - Stiwdio Stepni