Stick by Me
Stick by Me
By Andy Manley and Ian Cameron
Produced by Red Bridge Arts
For ages 3- 6 years
Stick by Me is a 'a joyful and funny show' (The Guardian) about friendship and play, and the importance of
treasuring little things. This "Charming, delightful, inventive show" (The Wee Review) is created by Andy
Manley and Ian Cameron, co-creators of international hit show White.
When I wake up
you are there
Ready?
Let's run, play, hide
Follow me
Don't get lost
I will stick by you
If you will
Stick by me
Originally commissioned by Gulbenkian.
Show Dates
Quick Info
Company: Andy Manley and Ian Cameron, produced by Red Bridge Arts
Category: ENGLISH LANGUAGE ENTERTAINMENT
Theatre: Ffwrnes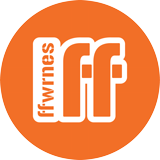 Quick Info
Company: Andy Manley and Ian Cameron, produced by Red Bridge Arts
Category: ENGLISH LANGUAGE ENTERTAINMENT
Theatre: The ffwrnes