The Christmas Fantasia
Embrace the Christmas season in true magical, musical and orchestral style with the international broadcast and performance voices of the Hywel Girls' Choir & Hywel Boy Singers, ITV Britain's Got Talent Stars Angelicus Celtis and the symphonic sounds of the British Sinfonietta Orchestra, organist Huw Tregelles Williams OBE, pianist Jane Jewell, orchestral percussionist Gareth Hamlin, narrator Jeremy Hywel and friends for the ever-popular Christmas Fantasia – all under the legendary baton of John Hywel Williams.
The night will be a beautiful blend of Christmas favourites, roof raising carols and fanfares and some magical, mythical music! Highlights will include O Holy Night, Walking in the Air, O Come All Ye Faithful, Away in a Manger, Silent Night, Hark The Herald Angels Sing, Hallelujah Chorus, Joy to the World, White Christmas, Sleigh Ride, Carol of the Bells, Benedictus, The Nutcracker, Swan Lake, Sleeping Beauty, Harry Potter to name but a few.
In addition to celebrating the joys of Christmas, the night will also celebrate the launch of the Hywel Choir's new Christmas Album "Christmas with Love" and a wonderful reunion trip down memory lane for former choristers as the Hywel Girls' Choir celebrates its historic 70th anniversary.
Show Dates
Quick Info
Company: Hywel Girls' Choir & Hywel Boy Singers
Category: PROFESSIONAL HIRE
Theatre: Ffwrnes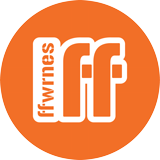 Quick Info
Company: Hywel Girls' Choir & Hywel Boy Singers
Category: PROFESSIONAL HIRE
Theatre: The ffwrnes