The Dublin Legends
"Alive-Alive Oh!"
Following the sudden death of founding member Barney McKenna in 2012 and John Sheahans' decision to retire it was agreed that icons of Irish folk music The Dubliners, as a touring band, would come to an end and The Dublin Legends were born.
Certainly living up to their moniker, The Dublin Legends' Sean Cannon, Paul Watchorn, Gerry O'Connor and Shay Kavanagh have over 100 years live experience between them – Sean serving as lead singer with The Dubliners for over 30 of them! They will, of course, continue to play all the classic songs and ballads known the world over: 'Whiskey In The Jar', 'Dirty Old Town', 'The Wild Rover', 'Seven Drunken Nights' and many more , The Rare Auld Times, Molly Malone, The Irish Rover, Black Velvet Band and many more.
This band are the real deal, so make sure you join The Dublin Legends at The Lyric for a night full of songs, stories and the odd pint of Guinness!
Show Dates
Quick Info
Company: ETM
Category: LIVE MUSIC
Theatre: The Lyric Carmarthen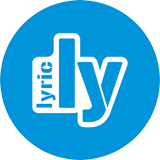 Quick Info
Company: ETM
Category: LIVE MUSIC
Theatre: The Lyric Carmarthen