The Miracle Men
The Miracle Men is a brand new one man show performed by Ammanford based actor, writer and director Dave Jenkins. The Miracle Men sees twelve very different men, all of whom have witnessed a miracle of Jesus, brought to life, in very comical and thought provoking ways.
We hear, from, amongst others, the best man at a wedding, where they seem to have run out of wine! An insurance appraiser, carefully checking on why exactly there is a large hole in a roof. A Doctor whose patients all seem to be getting much better without him. A fisherman who thinks he might have seen someone calming storms and walking on water and a funeral director whose most recent client, Lazarus, is asking for a refund!
These original 12 monologues take us through the life of this man Jesus, and remind us of the incredible miracles He performed.
The performance will be in two halves, 6 monologues in each.
Show Dates
Quick Info
Company: Dave Jenkins
Category: ENGLISH LANGUAGE ENTERTAINMENT
Theatre: Miners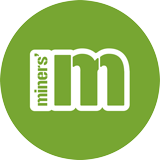 Quick Info
Company: Dave Jenkins
Category: ENGLISH LANGUAGE ENTERTAINMENT
Theatre: The miners