The Violence Series - American Nightmare by Matthew Bulgo
THE VIOLENCE SERIES
American Nightmare
Matthew Bulgo
American Nightmare is an intellectual thriller about the rift between the super-rich and the poor in a dystopian New York.
High above New York City, the super-rich wine and dine in sky-line restaurants dreaming of bigger and better cities. In a military bunker deep in the heart of an American wasteland, the poor compete for food and preferment in a programme with more than sinister ends. What happens when the rift between haves and the have-nots becomes unassailable?
Directed by one of Wales' most established directors, Sara Lloyd, American Nightmare dissects the battle lines that exist within the eponymous 'American Dream'.
American Nightmare is part of THE VIOLENCE SERIES, is a trio of dystopian dramas. Complete the Box Set by seeing the other two plays in The Violence Series - The Story, and Hela, in a double-bill showing on Friday 24th Jan, 19:00 and Saturday 25th Jan, 14:30.
American Nightmare - £12/£10
The Story and Hela - £15/£10
American Nightmare + Story and Hela - £20 / £15

The Story and Hela - https://www.theatrausirgar.co.uk/en/shows/the-violence-series-the-story-hela-double-bill
Show Dates
Quick Info
Company: The Other Room
Category: ENGLISH LANGUAGE DRAMA
Theatre: Ffwrnes Llanelli - Stiwdio Stepni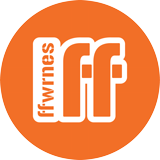 Quick Info
Company: The Other Room
Category: ENGLISH LANGUAGE DRAMA
Theatre: Ffwrnes Llanelli - Stiwdio Stepni