The Violence Series - The Story / Hela (Double Bill)
THE VIOLENCE SERIES
Double bill: The Story followed by Hela
The Story
Tess Berry-Hart
Inspired by the writer's work with refugees from Assad's jails and Libyan prisons, it follows the story of a volunteer arriving back from working in a refugee camp to discover that she has become an "enemy of the people." The Story interrogates the language of 'othering' and the stories we tell ourselves to justify violence. A disquieting exploration of moral condemnation and personal responsibility that keeps the audience guessing to the very end.
Hela
Mari Izzard
Hela tells the unsettling tale of dark family secrets and vigilant justice penned by award-winning playwright, Mari Izzard. Set in a dystopian Wales, where justice is determined – like everything else – by an algorithm, Hela asks pertinent questions about whether our obsession with data can ever truly be trusted, and how far we are willing to go to see justice happen.
Woven in the medium of Welsh and English, with the direction of The Other Room's Artistic Director, Dan Jones. Produced by The Other Room in association with Theatr Genedlaethol Cymru.
The Story and Hela are part of THE VIOLENCE SERIES, is a trio of dystopian dramas set in a world that is familiar but on fire. Complete the Box Set and book to see the third play in the series, American Nightmare, on Thursday 23rd Jan, 19:30 and Saturday 25th January 19:30.
American Nightmare - £12/£10
Story and Hela - £15/£10
American Nightmare + Story and Hela - £20 / £15

American Nightmare - https://www.theatrausirgar.co.uk/en/shows/the-violence-series-american-nightmare-by-matthew-bulgo
Show Dates
Quick Info
Company: The Other Room
Category: ENGLISH LANGUAGE DRAMA
Theatre: Ffwrnes Llanelli - Stiwdio Stepni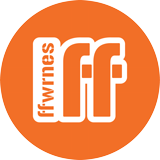 Quick Info
Company: The Other Room
Category: ENGLISH LANGUAGE DRAMA
Theatre: Ffwrnes Llanelli - Stiwdio Stepni