Theatr Gen Creu ar Daith: Pwy 'Sgrifennodd Honna?
Theatr Gen Creu ar Daith: Pwy 'Sgrifennodd Honna?
Rehearsed readings of plays by local playwrights Miriam Elin Jones and Naomi Nicholas.
Theatr Genedlaethol Cymru's 2019 New Playwrights' Group project culminates in a series of rehearsed readings across Wales of new plays by the new wave of Welsh-language playwrights.
This is an opportunity to enjoy the fruits of 10 months of writing and development, under the guidance of Theatr Genedlaethol Cymru, by some of Wales's most exciting new Welsh-language playwrights.
Each event will include readings of new plays by two playwrights, followed by a conversation with the playwrights, cast and directors.
For details regarding the rest of the tour, and further information about the plays, including information about the cast and directors, please visit theatr.cymru
This is a Welsh-language presentation.
The New Playwrights' Group is a Theatr Genedlaethol Cymru initiative in association with S4C, Literature Wales, Pontio, Theatr Clwyd, Aberystwyth Arts Centre, Carmarthenshire Theatres, Wales Millennium Centre and the Sherman Theatre.
Show Dates
Quick Info
Company: Theatr Genedlaethol Cymru
Category: WELSH LANGUAGE DRAMA
Theatre: Ffwrnes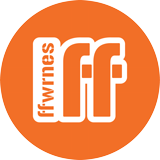 Quick Info
Company: Theatr Genedlaethol Cymru
Category: WELSH LANGUAGE DRAMA
Theatre: The ffwrnes