Tylwyth gan Daf James
Aneurin has been running away from his past, but –thanks to Grindr–he unexpectedly finds love. When he and Dan decide to adopt, it seems their world is complete. But as he adjusts to being a dad and tries to move on from his reckless past, Aneurin is forced to confront his demons.
Ten years on from the trail-blazing and award-winning Llwyth, Aneurin, Rhys, Gareth and Dada are back in this witty and compelling new play by Daf James. Taking an irreverent look at love, family and friendship, Tylwythis a provocative commentary on contemporary Welsh life.
Age Guidance: 16+
Duration: 1 hour 40 mins, no interval
Contains strong language, scenes of a sexual nature and adult themes
Please note: The performances on Thursday 6th and Friday 7th October are being filmed.
Sibrwd
In each performance, Sibrwd – our language access app – will be available to guide the audience through the story, whatever their level of fluency in Welsh. By means of a voice in the ear, the app conveys in English what is being said on the stage, and is available for the audience to use either on their mobile phones or by borrowing a device from the company before the start of the show. In addition, discussions will be held throughout the tour to support Welsh-learners who are attending the performance.
Quick Info
Company: Theatr Genedlaethol Cymru & Theatr Sherman
Category: WELSH LANGUAGE DRAMA
Theatre: Ffwrnes Llanelli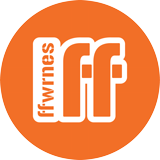 Quick Info
Company: Theatr Genedlaethol Cymru & Theatr Sherman
Category: WELSH LANGUAGE DRAMA
Theatre: Ffwrnes Llanelli