"UP NEXT… with Pride 2020"
This Summer, the stars of Up Next South Wales bring vibrant colour to the Ffwrnes Theatre on the eve of Llanelli Pride 2020. With spectacular numbers, and routines inspired from your favourite LGBT+ icons and allies, this exciting showcase of exceptional local talent comes from local youth performance groups, soloists, bands, choirs, stage schools, dance academies - all uniting together in this special Pride production to support and celebrate the LGBT+ community and to pay a tribute to all the excellent and ongoing work that Pride events around Wales offer.
Up Next with Pride 2020 promises to be a fantastic showcase of the future stars of tomorrow that really has Pride, and its themes of acceptance and love at its heart.
Show Dates
Quick Info
Company: Jermin Productions & Up Next South Wales
Category: AMATEUR THEATRE
Theatre: Ffwrnes Llanelli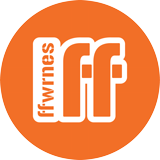 Quick Info
Company: Jermin Productions & Up Next South Wales
Category: AMATEUR THEATRE
Theatre: Ffwrnes Llanelli