Chitty Chitty Bang Bang
An eccentric inventor, is persuaded by his adoring children to buy and restore a "magic" car, which becomes the envy of a foreign Baron.
A kidnapping and rescue attempt involves the Potts family and Truly Scrumptious in pursuit. Magically, they arrive in Vulgaria, where they encounter the Baron, the Child Catcher and find a friend in the Toymaker.
This hit musical is one for all the family.
Show Dates
Quick Info
Company: Carmarthen Youth Opera
Category: AMATEUR THEATRE
Theatre: Lyric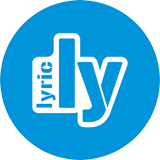 Quick Info
Company: Carmarthen Youth Opera
Category: AMATEUR THEATRE
Theatre: The lyric