Sleeping Beauty
**Please note this is a rescheduled date for 2022. Tickets for the original date will be automatically transferred to this new date and those ticket holders will be contacted by the theatre**
Sleeping Beauty - a spectacular fairy-tale
Music by Pyotr I. Tchaikovsky
After sell-out performances of The Nutcracker and Swan Lake, National Ballet returns to the UK. Every child's favourite fairy-tale, Sleeping Beauty is the classic story of love and innocence, mystery and magic set to Tchaikovsky's sublime score.
Based on the fairy-tale by Charles Perrault, Sleeping Beauty tells of the Princess Aurora, cursed at her christening by the evil Carabosse to prick her finger one day on a spindle and die. Thanks to the timely intervention of the Lilac Fairy, she doesn't die, but sleeps for a hundred years and is woken by a prince, who has battled through the Enchanted Forest to reach her.
Attended by nursery rhyme characters like Puss in Boots and other forest creatures, their marriage is certain to be a real magical highlight of the production.
Stunning choreography, sumptuous costumes and wonderful sets add to the spellbinding world created by National Ballet, and a wonderful evening you're sure to cherish long after the final curtain falls.
Quick Info
Category: Dance
Theatre: The Lyric Carmarthen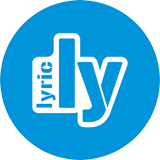 Quick Info
Category: Dance
Theatre: The Lyric Carmarthen