Gift Card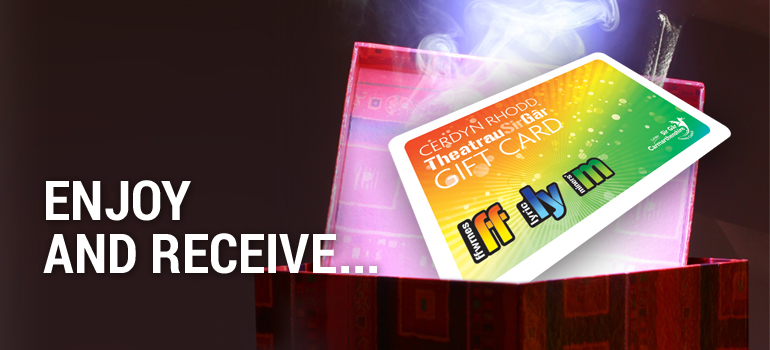 Give the gift of 'live entertainment' with our new gift voucher.
We know that it can be difficult sometimes to find a present for someone but worry not as you can buy them a Theatrau Sir Gâr gift card. The best thing about our gift card is that the person receiving the card can use it against any performance at any of our venues. So if they love comedy or enjoy drama, they can choose what they want to see, which is great as you don't have to spend ages looking for the perfect present.
If you would like to buy a gift card for someone they can be purchased at any of our venues and you can add any amount onto it, as long as it is over £5. If you would like some more information on our gift cards please ring our Box Office.
To book your Gift Card online, click here.