Cast Announcement | Golygfeydd o'r Pla Du - on tour
Return
Press Release: 23.03.23
Theatrau Sir Gâr announce merry band of misfits for upcoming production, Golygfeydd o'r Pla Du!
Theatrau Sir Gâr's (Carmarthenshire Theatres) first ever theatre production will be carting across Wales from 5th – 26th of May. Golygfeydd o'r Pla Du by Chris Harris is set in the forgotten and lawless village of Pentreufargirec, 1348. It's a dark and mischievous black (death) comedy about crisis and corruption and promises to be unlike anything you've seen (or smelt) before!
Today, Theatrau Sir Gâr is excited to announce the brave and fearless cast members who'll be stepping into the characters' tattered shoes;
Berwyn Pearce, originally from Pontypridd, known for his role in Sherman Cymru's Woof and from his TV role in Pobl Y Cwm, plays Twm – a medieval con-artist. Audience - keep your eyes on this one!
Actress Alis Wyn Davies is excited to return home to Carmarthenshire to work, leaving the streets of London behind for a while. Having recently appeared alongside Sir Ian McKellen in The Theatre Royal Windsor's production of Hamlet, Alis will be ditching the glitz and glamour and stepping into the mucky shoes of Mari Anni, a revolutionary manure seller with dreams of freedom!
Iwan Charles, originally from Dyffryn Clwyd but now based in Gwynedd, is well known in the theatre scene in Wales having performed in many plays by Theatr Bara Caws including Dawel Nos, and in S4C TV dramas like Y Goleudy. This time round, he's the most awful character in the play, the Tax Collector! Everyone hates him and he's desperately seeking love!
Ffani Anni completes this gruesome foursome, a hopeless romantic who's really, really ill and longing for her long-lost love! Played by Anni Dafydd from rural Ceredigion, who recently appeared in Arad Goch's Clera.
Come along to enjoy these eccentric characters, sarcastic humour, fluffy puppets and singing goats!
Due to the nature of the show, its recommended for those aged 14+. It is suitable for Welsh learners and Sibrwd, Theatr Genedlaethol Cymru's language access app will be available at all performances to ensure that the play is accessible for Welsh learners. There will be three special BSL performances by Cathryn Mc Shane– Kouyatè during the tour on the 5th of May at the Ffwrnes, Llanelli, at Blackwood Miners' Institute on 18th May, and at Pontio on May 23rd.
For full tour details visit https://www.theatrausirgar.co.uk/en/golygfeydd-or-pla-du-on-tour
For further information or to interview the cast please contact Theatrau Sir Gâr's Marketing Consultant Heulwen Davies at Llais Cymru; heulwen@llaiscymru.wales or Kate Boucher; klboucher@carmarthenshire.gov.uk
Tickets for all dates on the tour will go on sale in the new year, details of all venues on the tour can be found below:
Berwyn Pearce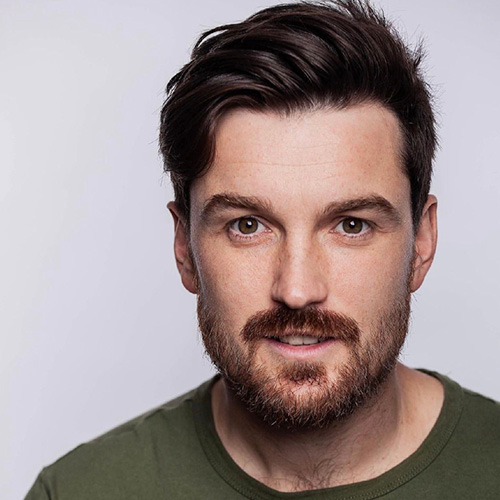 Alis Wyn Davies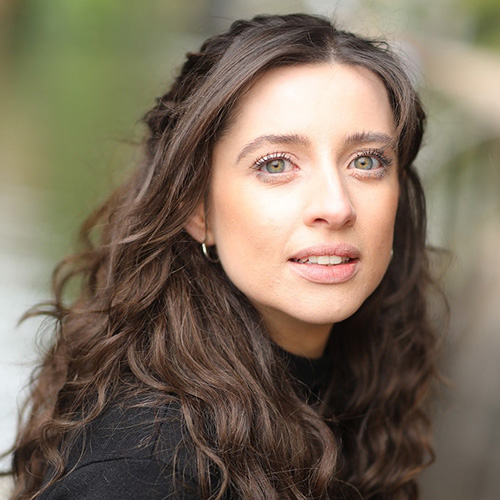 Iwan Charles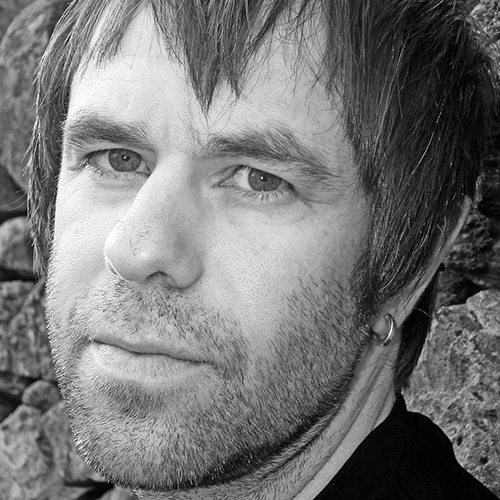 Anni Dafydd